Get Ready for the 2021 Showcase of HBCU Virtual College Fair
With over 4,300 colleges nationwide, the possibilities and choices are endless. Our Showcase of HBCU College Fair is designed to help students, parents and counselors navigate the college admissions and selection process. We highlight HBCU academic excellence, opportunities and culture.
Students must attend the Education First Pre-College Conference to participate in the College Fair.
Students are also encouraged to take part in the optional Career Fair and to sign up for a Senior Seminar session.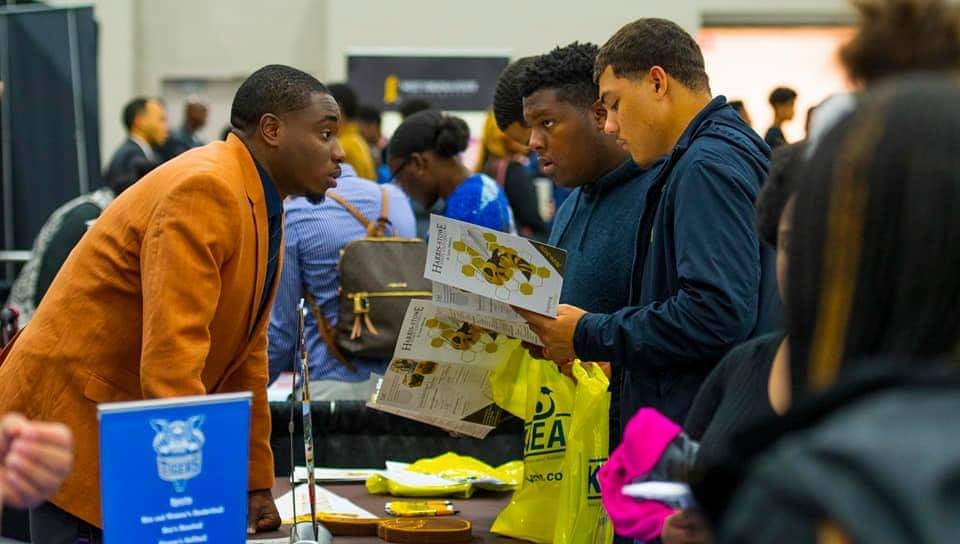 HBCU attendees will include:
---
Alabama A&M University

Fisk University

Harris-Stowe State University

Jackson State University

Kentucky State University

Norfolk State University

Wilberforce University
Alabama State University

Johnson C. Smith University

Lincoln University of Missouri

Oakwood University

Philander Smith College

Simmons College of Kentucky

Tennessee State University
The College Fair allows students to meet college and university representatives from all across the nation.
To register for the College and Career Fair students must complete a registration form.
If your high school would like to attend the College Fair please complete the registration form. Registration for the 2021 Showcase of HBCU College Fair will be open from X date to Y date.
HBCU EXHIBITOR REGISTRATION
If you are a professional at an HBCU who is interested in attending the Showcase of HBCU College Fair, please complete the exhibitor registration form.
We are always in need of volunteers! Interested individuals can sign up to volunteer with the College Fair by filling out the registration form.