Get Ready for the 2022 Showcase of HBCU Virtual College Fair
Registration for the College & Career Fair is closing
This Friday is the last day that you can register for the 2022 Showcase of HBCU College & Career Fair. Be sure to register
As part of the College Fair, students will engage with college and university representatives from all across the nation. We encourage students to register and prepare for the various opportunities held during the Showcase.
*All students who wish to attend must complete the College Fair registration form.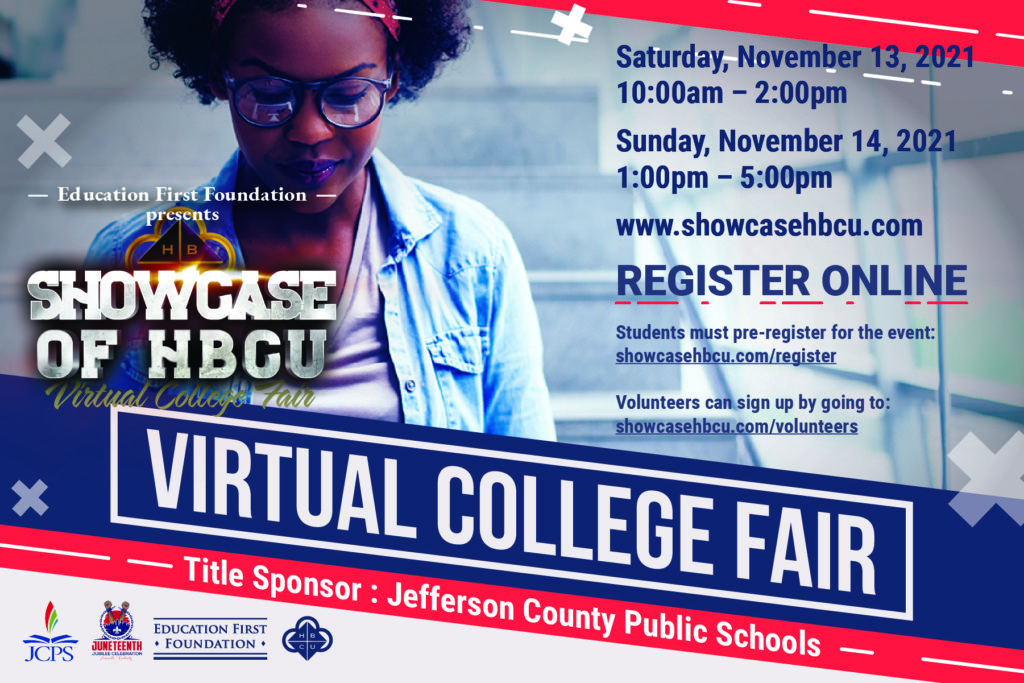 Don't miss the 2023 Showcase of HBCU College Fair
November 09, 2023
Institutions and organizations interested in exhibiting during the Showcase of HBCU College & Career Fair will need to complete a registration form and submit registration fees.
Pre-College Session Registration
Local education and business professionals who are interested in facilitating a college/career preparatory course can register here.                       
If you believe in our mission and would like to make an impact on the lives of college-bound students, consider donating. Your donations go toward providing educational services, workshops, career counseling, and fairs related to college.
We love our event sponsors. They make it possible for us to exhibit the college and career preparation program that help students, parents, and counselors navigate the college admissions and selection process.
Find out more about becoming a sponsor and download the sponsor packet.
The best way to become a part of the HBCU experience is to get involved, and we welcome you to get involved in any capacity. Learn more about all the ways you can volunteer your time and energy to the next generation of college-bound students.
Learn more about the Showcase of HBCUs.
The Showcase of HBCU organization
The 7 signature Showcase program components
and about HBCU institutions